Blog Home
Frozen Treats to Beat the Summer Heat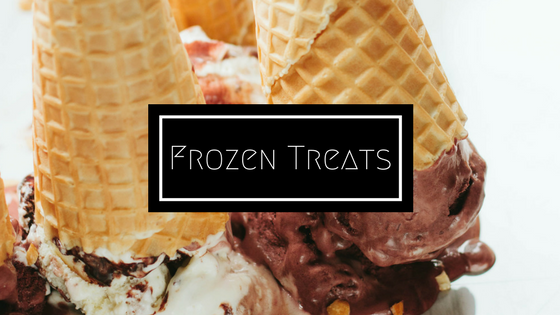 Summer has made a stand here in Odenton, MD but today the Fieldstone Farm Blog is fighting back with recipes for some tasty, easy-to-make frozen treats! Make a batch (or two or three) and share with your neighbors here in our apartment community this month.
Frozen Pistachio Pie
What's better than pistachio flavored ice cream? Frozen Pistachio Pie that's what, and we found a easy-to-make recipe from the Cutestuff Cooks blog. All you need for the filling is pistachios, vanilla ice cream, instant pudding, and green food coloring (optional). Swirl the top of the pie with fudge topping. Yum!
No-Cook Coconut Ice Cream
Crazy for coconut? Try out this No-Cook Coconut Ice Cream from Southern Living. MIx four kinds of milk, lemon juice, and salt together to create a pina colada in frozen form. Top this delicious creation with toasted coconut, shaved chocolate, chopped macadamia nuts — or all three.
Neapolitan Ice Cream Sandwiches
Ice cream sandwiches are a summer staple for many of us. Try out this elegant version from Food Network with these Neapolitan Ice Cream Sandwiches. They look like you spent hours, but in fact they're super easy with a 15 minute prep time. Fancy!
Kiwi Pineapple Popsicles
Sweet meets tart in this flavorful popsicle. Mix pineapple, clover honey, and kiwi in a blender as the base for these tropical treats. Then freeze - it's (nearly) as simple as that to make these Kiwi Pineapple Popsicles.
Watermelon-Lemonade Slushy
Two summer flavors, watermelon and lemonade, collide in this sophisticated slushy —if slushies can be classified as sophisticated! It can be made as an adult version, too, and that's sophisticated, right? Such simple ingredients: watermelon, ice cubes, frozen lemonade concentrate, and cold water. Mmmm, refreshing. Get the complete recipe here: Watermelon-Lemonade Slushy.
If you don't have time to make frozen treats yourself, head on over to an ice cream or frozen yogurt shop.With a little help from Yelp, we've got the top ten ice cream and frozen yogurt places in the Odenton area identified. What is your favorite frozen treat to combat the summer heat? Please share in the comments!