Blog Home
Jazz Appreciation Month at Fieldstone Farm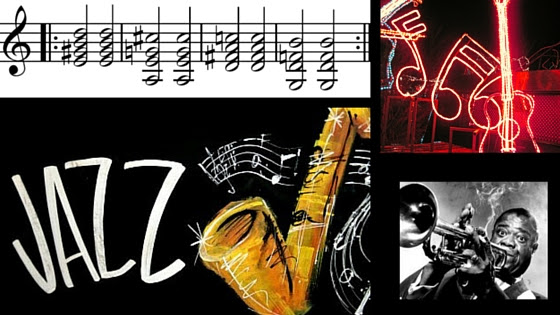 "Armstrong is to music what Einstein is to physics and the Wright Brothers are to travel."
— "Jazz" documentary producer Ken Burns
April is Jazz Appreciation Month, or JAM for short, and we've got some suggestions for members of our apartment community at Fieldstone Farm to take part of the fun right here in Odenton, MD.
Jazz developed in the speakeasy cellars in the cities of New York and Chicago. Even though not everyone approved or appreciated jazz music, it has stood the test of time and has come to be regarded as "America's classical music," as Ken Burns noted documentary producer once said. From the radio waves of yesteryear to the internet powered performances of today, jazz music is here to stay. If you are new to jazz, you may enjoy this Crash Course in Jazz Appreciation, or you may simply want to watch a jazz-themed movie sometime this month to celebrate Jazz Appreciation Month. We have some movie suggestions to consider:
The Jazz Singer (1927) or The Jazz Singer (1980)
The son of a Jewish Cantor must defy the traditions of his religious father in order to pursue his dream of becoming a jazz singer. The 1927 version was the first talking motion picture, and the 1980 version features the musical skills of Neil Diamond.
Lady Sings the Blues (IMDb)
The story of the troubled life and career of the legendary Jazz singer, Billie Holiday.
"Paris Blues" with black icon Sidney Poitier and white icon Paul Newman was radical for when it came out in 1961 but for modern times it's just pretty cool. Plus Duke Ellington did the score. (Review provided by Ranker.)
Midnight in Paris is an American 2011 romantic comedy fantasy film written and directed by Woody Allen. Set in Paris, the film follows Gil Pender, a screenwriter, who is forced to confront the shortcomings of his relationship with his materialistic fiancée and their divergent goals, which become increasingly exaggerated as he travels back in time each night at midnight. The movie explores themes of nostalgia and modernism. Produced by the Spanish group Mediap. (Review provided by Ranker.)
Some Like It Hot (IMDb)
When two male musicians witness a mob hit, they flee the state in an all-female band disguised as women, but further complications set in.
Thanks for taking time to read our post this month and may your jazz always be smooth!