Blog Home
Wash Your Car at Fieldstone Farm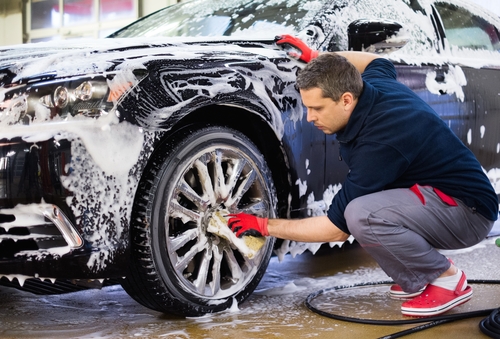 Car wash stations are just one of the many amenities available for members of our apartment community to use here at Fieldstone Farm. Today we have some tips for getting the most out of this perk — and having the cleanest cars in Odenton, Maryland.
Tips for Cleaning Cars
Whether you start with the inside or the outside of the car is a matter of personal preference of course, but we'll start with the inside. First, remove any trash from your car, as well as other items that don't belong in the car (and put them away where they belong).
Thoroughly vacuum the car interior, taking care to get underneath the seats. Use a cleaner designed for car interiors to clean the inside surfaces, paying particular attention to cup holders (which can be sticky). Several times a year, you will want to either do a detailed cleaning yourself, or take your car to have it done. (Yelp has a list of the Best Detail Car Cleaning in Odenton for your convenience. Adding a car freshener is a nice finishing touch.
For the outside of the car, Consumer Reports recommends using "a dedicated car-wash product, which is milder and specifically designed for use on automotive paint." First, spray the car with water to rinse off loose dirt and debris, then "apply the suds with a large, soft natural sponge or lamb's=wool mitt." Do not move the sponge in circles (which can leave swirl marks), but rather move it lengthwise across the car's surfaces. Rinse the sponge often in a separate bucket of water, so as not to reapply bits of dirt to the car.
Once the car has been thoroughly washed (wash the wheels and tires with a separate sponge and dedicated wheel cleaner if necessary), rinse completely, and remove excess water with a soft-rubber edged squeegee, then dry with a chamois or soft terrycloth towels. Blot rather than wipe, and completely dry.
For more detailed directions, refer to the Consumer Reports, How to Wash Your Car, article. We love to see all the shiny-clean cars here at Fieldstone Farms. Thanks for reading today's post.